The decentralised business model allows us at Volati to focus on the strategic issues of the business units and to support the companies in those areas where Volati holds considerable expertise. With our extensive experience as an active and long-term owner of companies, we contribute to each business unit with board work and continuous dialogues with management.

Volati strives to be Sweden's best owner for medium-sized companies. For us, this means applying a structured approach and supporting our business units in efforts to strengthen and develop operations and, thereby, create value. This is primarily achieved through four prioritised areas:
Strategy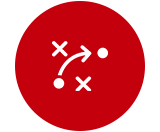 With acquisitions, Volati always has an investment hypothesis that is later developed and broken down into strategic initiatives by the subsidiary's board and managing director. The acquisition of Tornum is one such example, Volati identified an opportunity in Eastern Europe, agriculture was in major need of reform and, at the same time, the EU was going to provide financial support. Identification of the countries and a more exact process for the expansion was left to the board and managing director. Volati actively assists in the creation of strategic plans together with the management of each business unit, and supports the management in the implementation of these plans.
Talent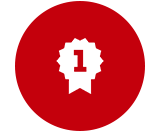 Many companies outside the major urbanisations find it difficult to recruit talent and the issue of identifying and developing good leaders has increased in importance for Volati. The Volati Academy was initiated earlier, and enables Volati's employees to develop in areas including strategy, leadership and business administration. From 2016, Volati has also introduced a management programme, a fifteen-month course where the participants, who comprise young talents, interweave training with work at the various Group companies and at Volati. The aim is for the participants to join the companies' management teams within three to five years.
Expertise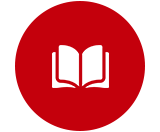 When companies need to drive change processes that would not normally be part of their operations, Volati can provide various types of support. This support can include any area from production, sales, sourcing and pricing to internationalisation. For this purpose, Volati established the concept, Volati Knowledge, which is aimed at harnessing the employees' expertise in various areas and thereby improving business processes throughout the Group. The tools that are used include workshops, online courses, a network of external experts, online forums and an internet-based knowledge bank that provides examples of best practices, articles, databases, templates and other tools.
Financial capacity
Compared with conventional family-owned companies, Volati can add considerable financial capacity, which enables the planned investments. Volati assists by allocating capital efficiently between the business units, where the capital requirements are greatest. All investments in tangible assets are made in consultation with, and must be approved by, Volati. The business units are also supported when necessary, through injections of capital in conjunction with strategic initiatives, such as major investments or a geographical expansion.