Our philosophy: perpetual ownership
Growth by acquisition is a central feature of Volati's business concept. Acquisitions are implemented by companies that form new separate business units, known as platform acquisitions, and through add-on acquisitions for existing business units. To facilitate this, Volati has developed a structured acquisition process and a distinct model for evaluating and screening acquisition targets.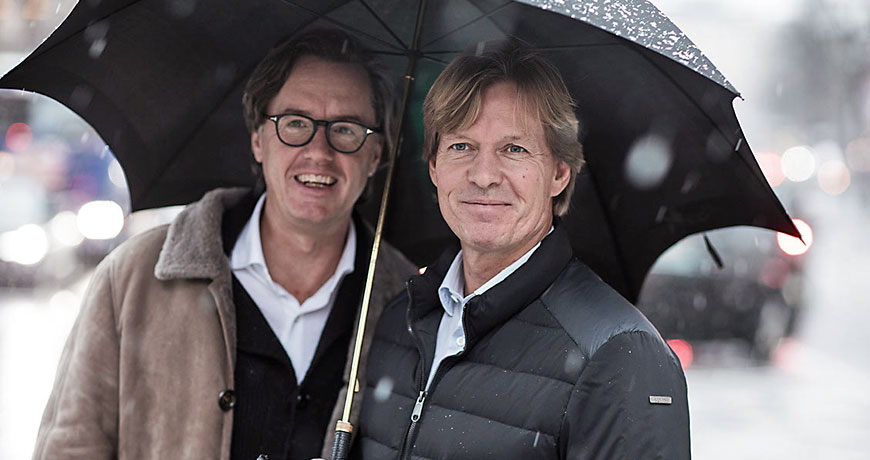 Patrik Wahlén, Karl Perlhagen, founder of Volati
The desire for perpetual ownership is a strong driver for us. Our strategy of acquiring well-run companies with strong cash flows means there are no rational reasons for us to sell.
We are highly selective in our evaluation of new acquisitions — and apply the principle that it is better to risk missing a good deal than to risk implementing a bad deal. With this principle as the foundation for the selection process, a full evaluation is conducted using a number of acquisition criteria as guiding points. In a normal year, Volati evaluates more than one hundred potential acquisitions. Many of these are rejected at an early stage and a few are analysed deeper.
The combination of our extensive experience in implementing acquisitions with an active and involved Board of Directors that facilitates quick decisions means we have also been able to handle complex acquisition transactions. Together, this has enabled the acquisition of companies at what we deem reasonable valuations.