Tornum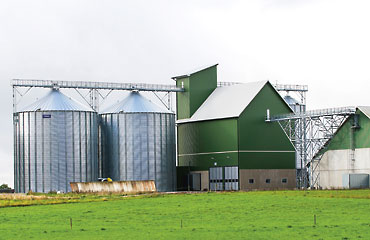 Tornum - the first step.
The first major step toward the Volati of today was taken with the acquisition of the grain handling systems manufacturer Tornum in 2004. In our analysis, we had identified excellent growth potential for Tornum in Eastern Europe. With the support of measures including the successful recruitment of a managing director and a new management team, the expansion plans could be realized and Tornum tripled sales in the 2004–2008 period. Tornum is still part of Volati and is currently the largest dryer supplier in Europe and one of the largest in its segment in grain systems.
Tornum was also the first time several of the core ideas behind Volati were tried out: the company was financially stable and, in parallel, there were potential growth opportunities and scope, with new management, to develop the company in other areas. Another factor was the company's sector, grain dryers. It is easier to find a reasonably valued company in sectors that do not attract most interest and which attract capital that is controlled more by intellect than by emotion.
Besikta Bilprovning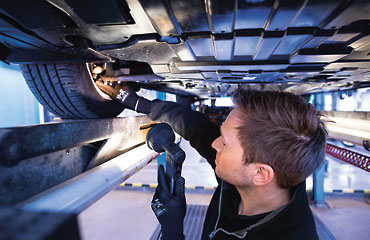 A different kind of business
When Volati 2013 took over operational responsibility for Besikta's 56 stations, which had been part of the state-owned Bilprovningen, unique opportunities were created for deepening customer relationships and for building on consumer confidence in Bilprovningen. The transaction was both complex and challenging: at the time of the acquisition, the company had neither a management team nor an IT system. Since the acquisition in March 2013, a new business plan has been put in place, a new IT system implemented and an entirely new profile established. However, core operations remain the same: to conduct motor vehicle road safety tests.
In spring 2016, Besikta acquired ClearCar with some 80 inspection stations and 140 employees. The acquisition, which took place after ClearCar had lost its accreditation, was quite a complex transaction which we managed to implement within the space of slightly more than one month. Through ClearCar, Besikta gained a larger geographic coverage with increased availability for customers. In parallel, it enhanced possibilities to improve safety on Swedish roads, which is Besikta's ambition.
Lomond Industrier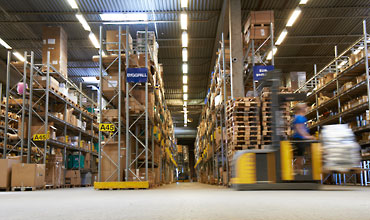 "What, is Lomond for sale?"
Patrik Wahlén remembers how pleased and surprised he was when, in March 2015, he heard that Lomond Industrier was looking for a new owner. He immediately recognised the potential in Lomond, a well-run and growing corporate group with strong brands in the Nordic building materials sector. It became clear at an early stage that the acquisition of Lomond would be the largest to date for Volati.
It is no exaggeration to say that Lomond is a logistics expert. The hub is the shared distribution warehouse for Thomèe and Habo in Malmö. 15,000 order lines are managed on a daily basis. One of the big sellers is Habo's door handles — 100,000 pairs per month go through the central warehouse before being sent to customers including XL-Bygg, Woody, Beijer or other large building materials retail chains in the Nordic region.
A large number of documents were reviewed as part of the due diligence process to ensure that Lomond met the expected quality standards. As with every business transaction, a number of questions had to be sorted out. It was a complex acquisition that was to be completed in a short period of time and, by the end of May, all of the papers were ready to be signed and Lomond Industrier could be welcomed to the Volati family.
T-emballage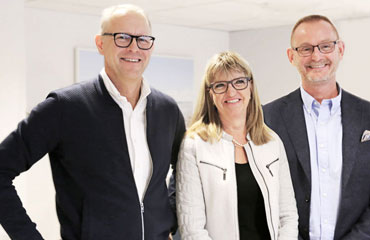 Proud to take over the rudder
On 10 November, Volati acquired the family-owned company T-Emballage, based in Vetlanda in Småland, Sweden.
See the film about T-emballage (in Swedish) »
"T-Emballage had long been on our "golden list" of companies we would like to acquire. It's a really well-run company with a good reputation in the industry, fine products and good profitability. We're proud to take over the rudder of Håkan and Elisabeth Thuresson's life's work," says Patrik Wahlén, founder and member of Volati's Board of Directors. T-Emballage was actually on the look-out for its own add-on acquisitions as a way of broadening the company. After meeting Volati, the idea was born that there was considerable development potential in becoming part of the Volati Group. "We hit it off at our first meeting and we discovered that we shared the same values and view of the company. We could see that sale to Volati could be a way for T-Emballage to develop its activities and I'm certain that this is a good deal for the company and the staff," says Håkan Thuresson, former principal owner of T-Emballage.