We apply a structured approach to acquisitions
Volati's extensive experience has contributed to the creation of a structured processes for implementing acquisitions. The main phases of the acquisition process comprise the identification of a potential acquisition target, followed by evaluation, implementation and then integration of the acquired company.
Identification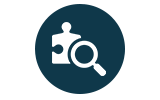 We continuously receive proposals for potential acquisitions through our network. Some owners who wish to sell their companies already know of Volati and contact us directly. More than one hundred companies are evaluated annually and only the companies that meet our acquisition criteria are further analysed.
Evaluation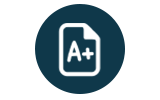 Following the initial selection process, some 20 companies are further analysed internally, through which Volati obtains an in-depth understanding of factors such as the company's customer offering, market and competitive situation, financial history and valuation. In conjunction with this, Volati also creates a hypothesis for how to add value to the company through proactive ownership.
Implementation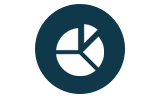 In the final phase of the acquisition process, Volati performs commercial, financial and legal due-diligence verifications of the acquisition target. A considerable portion of this work is performed internally.
Integration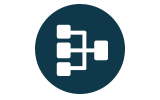 Following the completion of an acquisition, we spend time with the company's management to jointly prepare a strategic and financial plan with clearly set financial targets that the company's management is expected to fulfil. We then work actively with the company by continuously following up on the implementation of the strategic plan. This is accomplished not only through board work, but through continuous dialogue with management.